5 min read
sales | blog post
5 Proven Selling Strategies You Need to Try In 2021
By Amanda Pliskow | Mar 9, 2021
It's clear there's no shortage of challenges facing auto dealers. As a leader, you can prepare for what's to come, but that's just one piece of the growth puzzle.
Read on to learn strategies your team can start using today to respond to today's automotive buyers.

Enhance Your Site-to-Store Pipeline
Building a sustainable digital presence has become a top priority for today's car dealers, especially considering that consumers spend 61% of their time shopping online, which equates to about 14 hours per buyer. But how do you turn online visitors into in-store shoppers?
The short answer: Digital marketing.
Dealership websites and social media profiles can add a lot of value to a car buyer's journey, as nearly half of all buyers visit dealership websites, second only to third-party sites. Cox Automotive recommends a broad, integrated marketing strategy, including a strong presence in the online inventory marketplace to effectively reach and influence shoppers wherever they are online. Your digital marketing efforts should also differentiate your dealership from the competition.
Considering how competitive the auto retail industry has become, it's crucial to offer consumers as much upfront information as possible. To make your dealership website successful, you need to treat it as an integral part of your overall sales process, not an afterthought.
An intuitively designed and user-friendly website can help drive dealership visits, increase brand visibility and engage potential customers before they ever set foot in your showroom. When designing or updating your website, it's important to make sure all information on pricing, incentives and services are accurate, transparent and consistent with your brick-and-mortar dealership. This can help create a valuable connection between your online and in-store sales processes, which may help encourage shoppers to swing by in person.


Become the Walking, Talking Knowledge Base
Car buyers are more informed about their vehicle options than ever before, which means your sales team needs to be educated about your dealership offerings and prepared to answer a wide variety of product- and service-related questions on the fly.
While it may be unreasonable to expect your sales team to memorize every detail about your inventory, encouraging them to stay up to date with trends in the automotive industry is a no-brainer.
That's right, one of the best car sales techniques is to simply understand the products you're selling and anticipate consumers' questions, concerns and objections. This can not only help your dealership build credibility with potential customers, it can also provide your sales team with more opportunities to upsell specific vehicle features, F&I products and more.
More importantly, employee training and development can help eliminate many of the siloed business practices that have been holding dealerships back. For example, rather than annexing finance managers to the final stages of the car-buying process, encourage your sales team to be upfront about how those teams work together to give your customers the best experience possible. The same is true for fixed operations and other customer-facing arms of your business.
more team-oriented business model is a transparent approach to car sales and can help boost your overall earnings and extend the number of touchpoints and revenue opportunities in your customer lifecycle.

Understand What Motivates Your Buyers
Even when you're armed with the best car sales techniques, you still need to understand who you're selling to, what they value and how they shop.
That's why this car selling strategy is all about understanding the motivations behind customers' buying decisions - especially their objections. While thinking about the "psychology of selling" is nothing new in the retail sector, returning to the basics can help you find creative solutions to all sorts of car selling challenges.
Rather than rushing through the small talk, a strong sales team should relish the opportunity to ask qualifying questions that can help determine where a customer is on the path to purchase.

More than ever, car buyers want an easy path to purchase. On average, buyers are visiting fewer dealerships in years' past before inking the deal. And Cox Automotive reports that 41% of buyers visit only one dealership – up significantly from 30% just two years prior. This means you likely have one chance to get it right when a new customer walks in your store.
Figuring out how to streamline your sales processes means getting to know customers on a more personal level. Every customer's journey is unique, which is why generic sales pitches are quickly falling out of practice. Rather than rushing through the small talk, a strong sales team should relish the opportunity to ask qualifying questions that can help determine where a customer is on the path to purchase. By building a relationship with your customers, you also build trust and improve your credibility.
This process is perhaps best summed up by a popular quote from Zig Ziglar, a renowned author and speaker in the sales world: "Every sale has five basic obstacles: no need, no money, no hurry, no desire, no trust." Learning how to overcome these obstacles is crucial for increasing new vehicle sales and cultivating the sort of profitable relationships that will extend beyond the point of purchase.
Create More Empathy in Your Sales Process
Whereas understanding your customer's motivations is meant to help your sales team map out the buying journey, this car selling strategy is focused on how to meet them where they are. Modern consumers have developed a keen sense for picking apart marketing strategies, and many can tell when a sales rep is desperate to secure their business. Even if you can infer why a customer may be hesitant to follow through on a purchase, it often takes a high degree of empathy to truly understand their point of view.
Truth be told, that's the foundation that nearly all effective car sales techniques are built on: Understanding your customers as people, not dollar signs.
The move toward customer-centricity in the automotive industry is already well underway, but there are still plenty of opportunities for continued innovation.
For example, enabling and empowering consumers to start the buying process online or schedule an in-store visit can help establish a mutual relationship earlier in their journey. Ultimately, it comes down to meeting customers where they are rather than pushing them to the outcome you're hoping for. When qualifying a prospect, you should look to answer some of these key questions:
What are they looking for, and why?
Which features are must-have vs. nice-to-have, and why?
Can they afford your products and/or services, and if not, why?
What other options or dealerships are they considering, and why?
Starting to notice a pattern? Being an empathetic car salesperson is all about figuring out the why and taking steps to address those key points. By doing so, you may be able to figure out if a customer is ready to take the next step or if they need more time to think through their options. Understanding your customers' circumstances and motivations will bring you a lot closer to not just a sale, but a lifelong customer.
Be On Your Customer's Side
Until now, we've largely focused on car selling strategies that have wide appeal and applicability, so it may be useful to offer at least one technique for specialized cases. Today's car buyers have near limitless information at their fingertips, allowing them to develop a detailed game plan before ever setting foot in a brick-and-mortar dealership.
These high-intent, highly informed customers already know what they're looking for and how much they're willing to pay, which can make it difficult to negotiate.
In these scenarios, it's often more effective to act as a signpost on the path to purchase rather than an enthusiastic tour guide. While you may be tempted to flex your automotive expertise, it's more important to acknowledge that the time they spent researching was productive and valuable. After all, if they've taken the trouble to visit your dealership in person with a brain full of vehicle information, there's a good chance they're ready to buy.
These types of high-intent customers have already given a lot of thought to their purchase decisions, so trying to get them excited about new vehicle features may not be the best approach. Instead, a car salesperson should focus on integrating F&I offerings into their conversations in ways that feel natural while helping you boost your margins.
Looking for more tips to accelerate your growth this year? Check out our Ultimate Guide to Dealership Growth in 2021.
These may interest you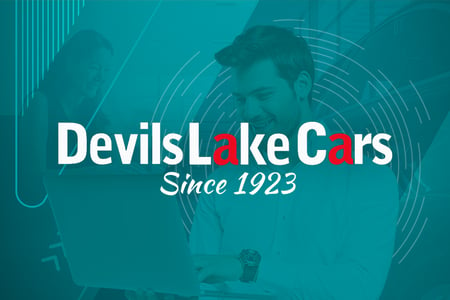 < 1 min read
Case Study