Customer-Focused F&I for Dealership Success
Implementing digital solutions can be the most impactful thing you do to improve upon your dealership operations. Creating customer-friendly options and offering choices gives you the flexibility to match virtual experiences with human touchpoints along the way and serve your customers exactly how they prefer.

Seize every growth opportunity and lead the market by seamlessly facilitating online F&I transactions with Virtual F&I, powered by a partner with robust data on the latest trends and hundreds of F&I experts in your corner.

Virtual F&I is the Experience Car Buyers Prefer
Implement Virtual F&I that Works for You
With a variety of customizable service options, you can select the model that best enhances your business.
Remote F&I
This option empowers your F&I Managers to conduct the F&I process on both remote and off-site sales, which allows your customers to complete as much of the F&I process with you as possible without having to come into the store.
On-Demand F&I
Our skilled agents will deliver F&I deals virtually while representing your dealership. This is ideal for instances when a salesperson has completed their portion of the deal, but an F&I Manager isn't available at the store.
Centralized F&I
Streamline operations and enhance your efficiencies by taking Virtual F&I operations in-house and enable your F&I Managers at one store to support other stores remotely, or establish a central Virtual F&I office out of a single location.
Hybrid F&I
With a number of Virtual F&I options available, we can work within your business model to support and supplement traditional in-store F&I operations, backed by our expert Virtual F&I team to achieve maximum results.
How Dealers Sell F&I Online
Over 500 dealerships nationwide are using our process today to sell F&I products to their customers any time, anywhere — all while maintaining or growing PVR, PPD and CSI.
Get Expert Training for Virtual F&I Success
Our proven playbook, dedicated team of Virtual F&I training experts and performance monitoring helps you get off to a great start and continue to grow from there. Plus, our library of resources, from ebooks to videos, will ensure you're getting the latest insights to maximize performance.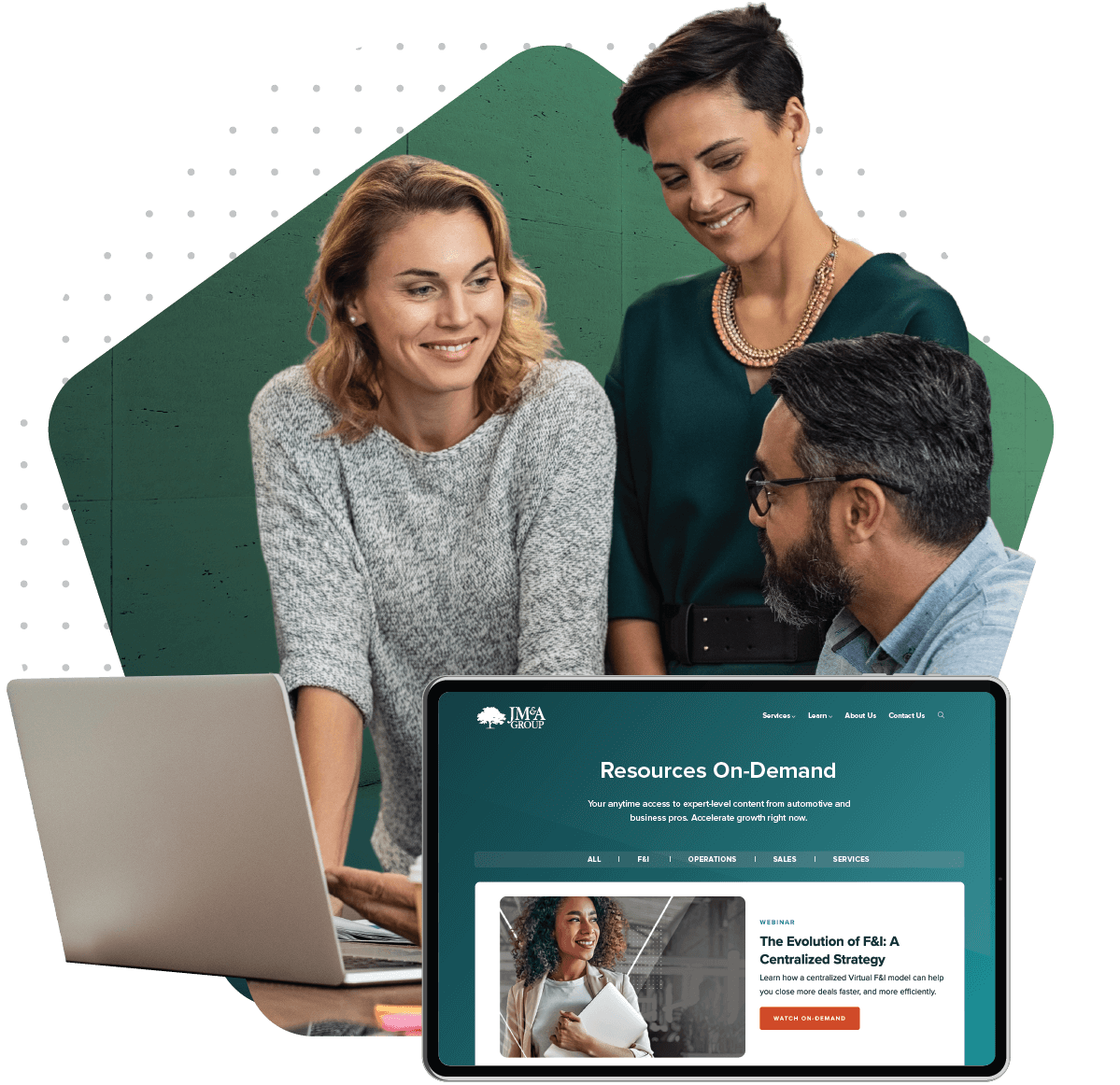 Put F&I Front and Center
Provide the same customized, personal experience for your customers online as you would in-store. It starts with making sure your products are well represented on your website so customers can do their research and make educated decisions on F&I just as they would with their vehicle purchase.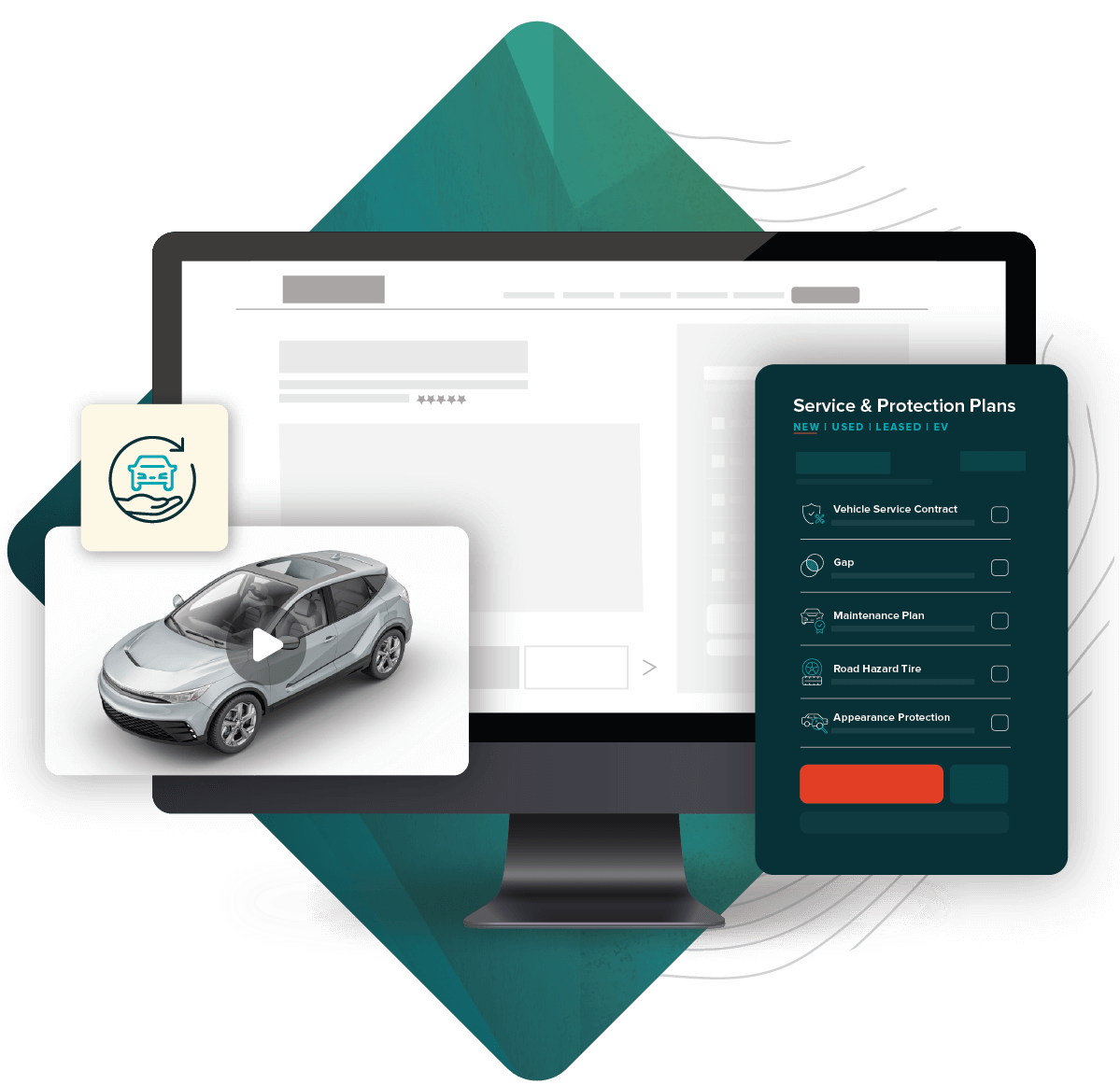 Connect to Your Customers with Ease
Gain new opportunities for profitability without a big investment. With Virtual F&I, you can use your existing technology and teams to seamlessly integrate into your sales process. Engage with your customers how they prefer while creating a consistent dealership experience — it's a win-win.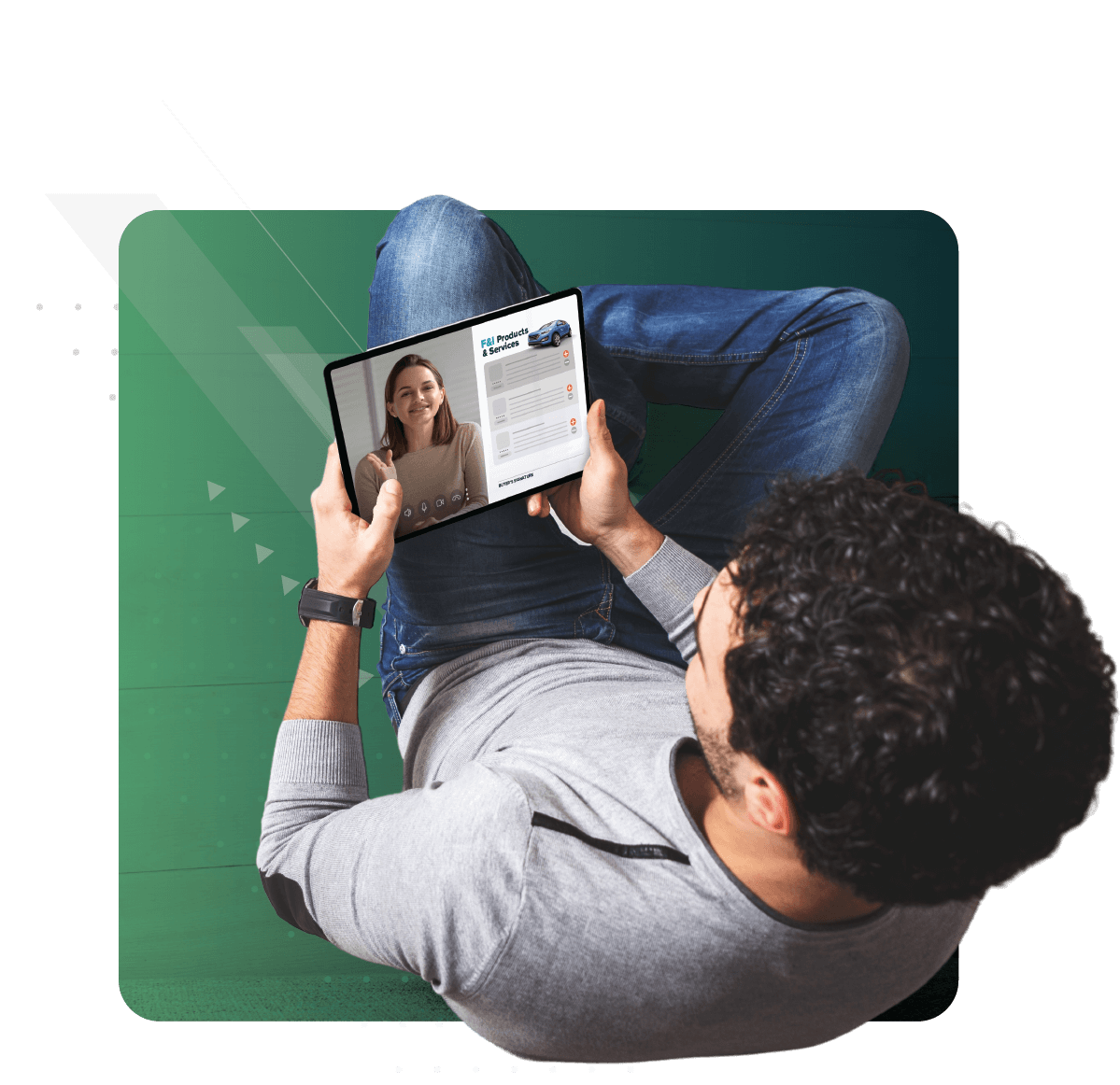 Our Partners Are Ready For The Future
"The team at JM&A assisted us in piloting virtual F&I in one of our luxury stores, before we even got to 30 days we have engaged JM&A to ramp up virtual F&I for our other 8 dealerships. The virtual playbook, virtual training, and performance monitoring that JM&A brings to our partnership has been essential during the contactless economy. It reaffired that we are aligned and partnered with the best sales and F&I provider in the country."
John Smallwood
Trusted by nearly 4,000 dealerships of all sizes nationwide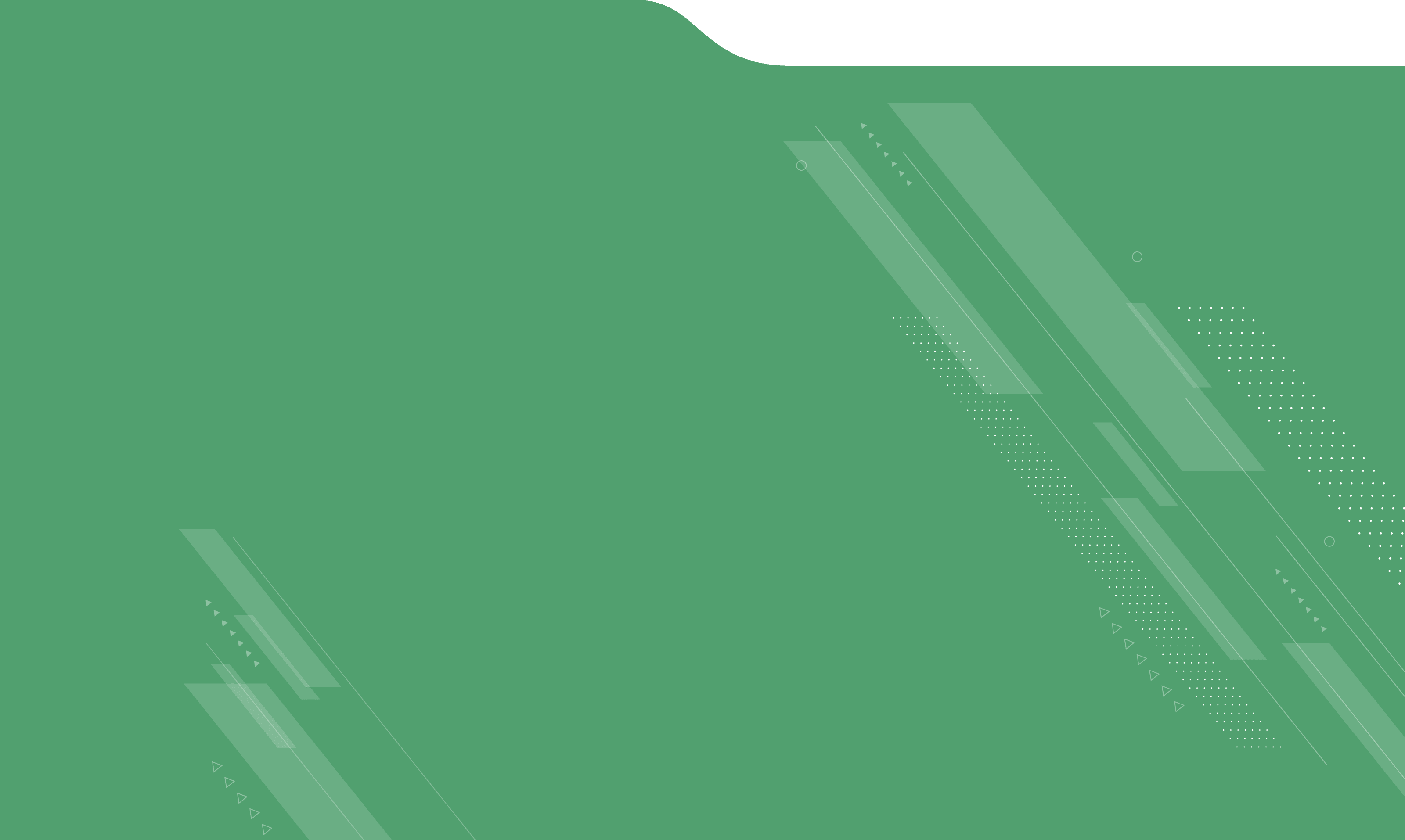 Sell F&I Online
Get in touch to learn how our industry-leading knowledge can work for you.
While JM&A Group can assist you with setting up a virtual F&I process, JM&A cannot provide legal advice regarding state-specific regulatory requirements relating to the online selling process. Please consult your dealer counsel and dealer association for information on your state's regulatory requirements.
*Stats Source: JM&A Group survey of Virtual F&I customers