3 min read
F&I | blog post
How Digital Retail Can Future Proof Your Auto Dealership
By Danny Vendrell | Dec 13, 2019
Over the past few decades, the auto retail industry has undergone several major transformations that have reshaped how vehicles are marketed, bought and sold. Staying one step ahead of shifting market conditions has been a constant pain point for dealers operating under traditional business models, often leading to compressed margins and a decline in customer retention. So how do you prepare your dealership for the future?
These changes have largely been spurred on by new technological innovations and consumer buying trends, all of which have impacted the largest auto groups to the smallest independent dealerships.
As more dealerships look to future-proof their businesses, it's become clear that modern sales practices must adapt and dealers must enhance their site-to-store pipeline to meet new customer expectations and remain viable in the years to come.
But what specific trends are having the biggest impact on auto sales, F&I penetration and customer satisfaction?
Gone Digital: The Future of the Automotive Retail
Digital retail and e-commerce have quickly become dominant within almost every commercial industry, even those that deal in high-value products like new and used automobiles.
One Google study found that close to 95% of car buyers use at least one digital resource when shopping around for a vehicle, with twice as many consumers starting their car buying journey online compared to in-store.
Today's car shoppers prefer to conduct their own independent research before speaking with a sales rep directly, meaning that dealerships' websites are essential for driving business to their brick-and-mortar stores.
The shift toward digital platforms has not only impacted how consumers learn about new vehicle makes and models, pricing and add-on features...
It's also supercharged the automotive aftermarket. According to a separate Google study, close to 25% of all automotive searches are related to car parts, services and maintenance.
This bodes extremely well for fixed ops departments, as it's clear that automotive technicians and parts-sellers still play a critical role in how modern dealerships operate, drive business growth and align their services with the shifting needs of consumers. That said, bridging the gap between digital and physical storefronts may require a little bit of creativity and a whole lot of online marketing.
To truly capitalize on e-commerce trends, dealerships must treat their online presence as an extension of their showroom. Providing consumers with interactive website features — price comparison tools, appointment scheduling, virtual test drives, etc. — can help differentiate auto dealers from the competition and create a consistent through-line from website to car lot.

While an increase in internet traffic doesn't always translate into higher sales or improved F&I penetration, it does suggest that online shoppers value the user experience.
Investing in digital resources is less about short-term gains and more about creating a sustainable business model.
Keep in mind, millennials represent the fastest growing segment among vehicle shoppers and will likely account for 40% of the U.S. new-vehicle market by 2020, according to Automotive News. Meeting and exceeding the expectations of this tech-savvy generation is essential to securing long-term profitability, but what exactly do millennials want from auto dealers?
Enhancing Personalization and Convenience
Generally speaking, millennial consumers place a lot of stock in convenient shopping options and streamlined purchase pathways.
This is also true of Generation Z, which will be a key consumer demographic for dealerships over the next 20 years. By providing online shoppers with relevant and useful information about the car-buying process, vehicle makes and models, F&I products and fixed ops services, auto dealers can meaningfully support consumers' independent research and start building relationships earlier in the path to purchase.
So how important are digital resources to relationship building? A study conducted by LSA Insights found that around 61% of new and used car shoppers contact a dealership by phone after completing their online searches.
That's right, investing in digital retail can have a direct impact on auto dealers' lead generation and, by extension, the performance of its sales team.
Additionally, the data collected from online users can be an invaluable source of audience research, helping auto dealers better understand who they're selling to and what consumers are looking for. Of course, building out this segment of a dealership's business may require some investment, but the ROI is often well worth the upfront costs.
In terms of specific features, dealerships may be able to attract and retain younger audiences by offering online tools like personal account creation, service appointment scheduling and more. These types of features can transform dealer websites into virtual launchpads that drive consumers to visit the lot in person.

While almost every auto dealer uses a DMS or CRM system to manage customer information, salespeople must understand how to effectively leverage these tools to provide the highest level of personalized service. But as digital retail platforms continue to improve, will e-commerce usher in the death of physical auto dealerships?
The End of Brick-and-Mortar Dealerships?
Despite the deafening buzz surrounding automotive e-commerce, brick-and-motor dealerships aren't going to disappear any time soon. The truth is that most consumers still rely on traditional auto dealers during the final stages of their buying journey.
A recent study conducted by Urban Science discovered that upwards of 75% of consumers would not be comfortable buying a car without the help of a dealer.
What's more, nearly 85% of millennial shoppers wouldn't purchase a vehicle before seeing it in person, while 83% wouldn't sign the paperwork without taking a test drive. It's clear that dealerships still play an important role in the car buying process, but competition between dealers will only escalate over time.
Whether or not auto sellers choose to double down on direct online vehicle sales and aftermarket e-commerce, there's a lot to be gained by embracing digital retail strategies. Ultimately, the success of any online initiative hinges on a dealership's ability to understand their customers and speak their language.
That's what "sustainable communications" is all about:
Building meaningful relationships with real people that can drive profitability and open up new opportunities to grow alongside future generations.
These may interest you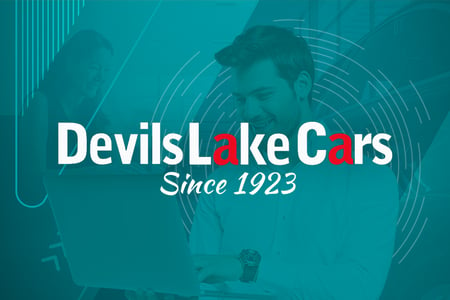 < 1 min read
Case Study