Your Traditional Hiring Process Isn't Working, Here's Why
Navigating the hiring process as it exists today can be frustrating and often leads to time wasted and money left on the table. Luckily, for dealerships like yours, there is a proven process that cuts out the headaches and frustrations associated with traditional hiring practices.
Let's look at how the current state of talent stacks up against JM&A Group's Dealer Talent Services (DTS), a new innovative approach to hiring that gives you complete control over the hiring process from start to finish.

---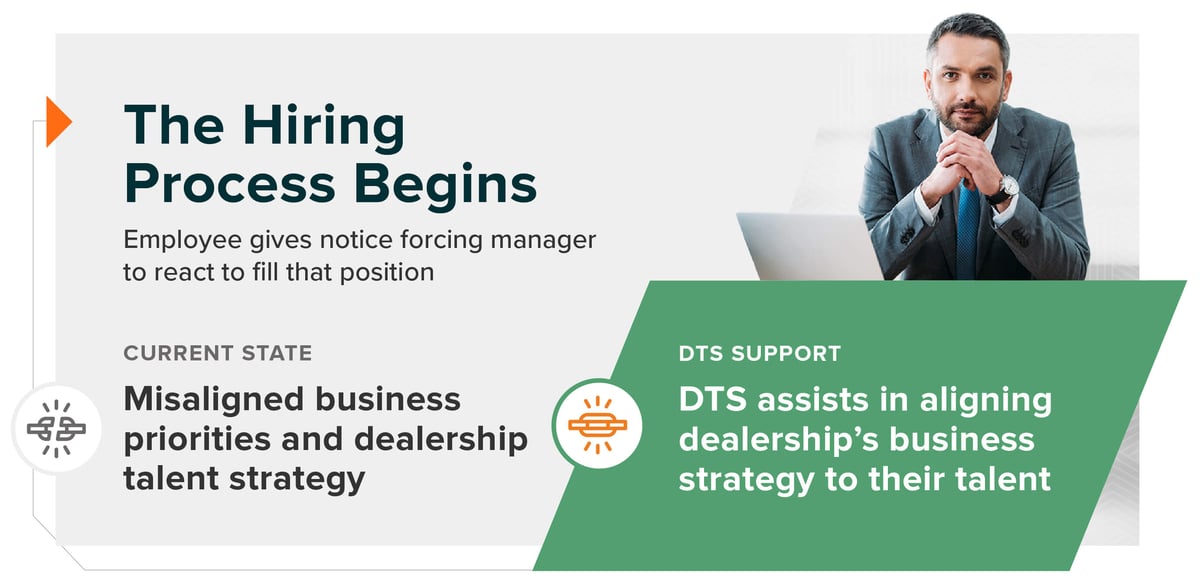 It usually goes something like this:

A high performing employee gives their notice to the manager > The manager is caught off guard, initiates the hiring process, and looks to immediately replace the individual > The manager begins running into challenges and may feel the pressure to make a "knee-jerk" hiring decision > A potential bad hire takes place and hurts productivity...

Sound familiar?

By being reactive instead of proactive when an employee quits, you put three very crucial things at risk:
Manager's Time
Team Culture
Desired Sales Targets
By aligning your dealership's business strategy to your talent strategy, you can save precious resources and stay focused on the one thing that matters: selling cars.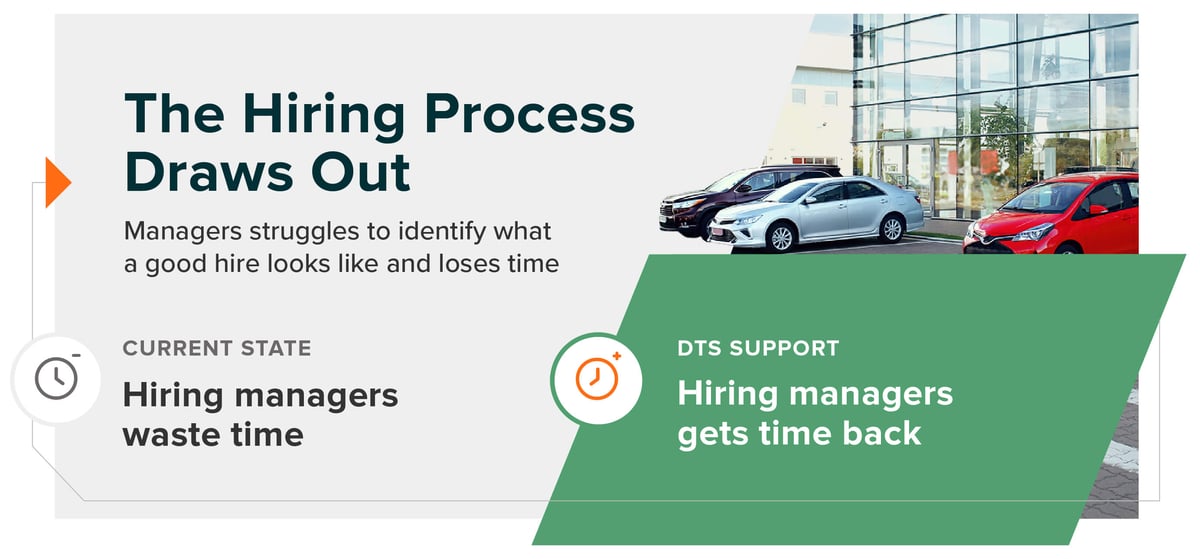 In the dealership, time is everything. It's something we always need more of, and the one resource we can't get back.

Here's the issue:
The traditional hiring process takes a large amount of time and energy away from the manager and when managers aren't focused on selling cars, sales power drops.

When managers spend too much time searching for talent, handling people-related issues, and constantly attempting to fill vacancies with less than desirable talent, it replaces the time managers need to focus their teams and execute on their goals.

This leads to another issue, less experienced managers set up interviews without having a defined role for the position they are trying to fill. This misalignment not only wastes precious time, but it makes hiring managers miss notable talent because the process is taking too long for the wrong people.

JM&A Group's Dealer Talent Services gives you the tools necessary to hire right every time by aligning candidate strengths to job roles. This gives each of your managers up to 3 hours back per week.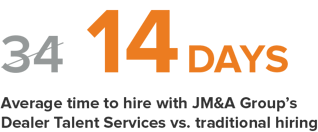 Side note: If you do not have eyes on the talent landscape, even if you are not actively looking to fill a role, you could miss potentially high performing candidates. With an established recruiting process that has the hiring flow down to a T, you won't miss hiring great candidates when you need them.

The average time to hire for dealerships is 34 days. With JM&A Group's Dealer Talent Services that time is cut to 14 days.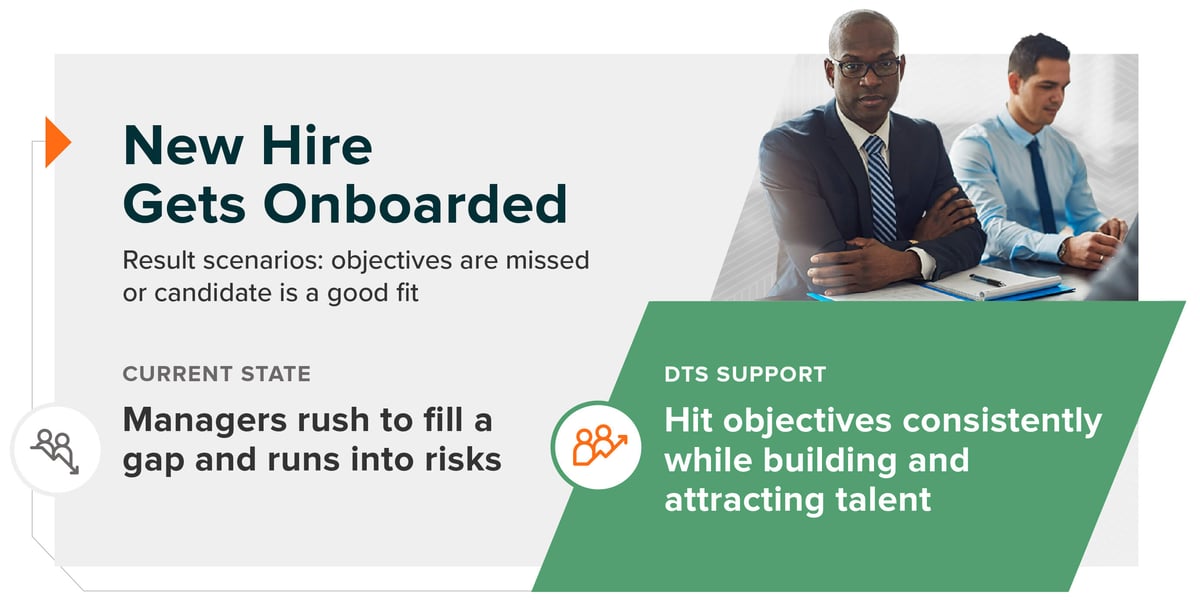 Many factors contribute to a cycle of bad hiring practices, and it all starts with hiring someone who is not a great fit for your business.

When a bad hire takes place, it acts as a catalyst to additional problems that force managers to shift their focus and lose sight of objectives. This leads to teams having more strain placed on them, money and time disappearing, and a continuation of a cycle that is detrimental to the business.

To break the bad hiring cycle, one must first define what their strategy is to retain employees and keep the highest performers engaged. This all starts on day one with your onboarding program.

Let's look at some eye-opening numbers that show just how important an optimized onboarding process is and how it sets the tone for the rest of the hiring process and helps to keep your best people.
62% of companies experience faster time to productivity with a structured onboarding program and 54% claim to have better employee engagement.
69% of employees are more likely to stay with a company for 3+ years if they experience a great onboarding and seamless hiring process with aligned job fit and job roles.
Companies that invest in an onboarding procedure can save money and time by increasing new hire retention rate by 50%.
When a positive experience is provided to a new hire, things start to fall in place. This initial first step is a great way to set the tone for the rest of your hiring strategy.

So, how do you build an onboarding and hiring process that creates an amazing experience for your new hires, retains those new hires long enough to make an impact, and helps you reach maximum profitability? By using a consultive, science-backed service like JM&A Group's Dealer Talent Services.

Start increasing employee performance, exceeding customer expectations, and grow your profitability by having the conversation with us.
These may interest you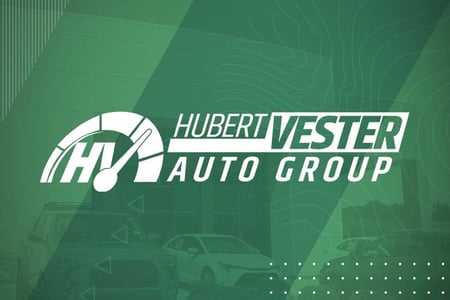 < 1 min read
Case Study