How Strong Leaders Build and Keep Their Dream Team
There are a million books and articles to read about leadership, and it's hard to know where to start or what will work for you. You can lean in, embody the seven habits, live by your emotional intelligence score or follow another philosophy. But I'm sure you'll agree auto dealerships are a very specific animal...
This dynamic requires a special set of skills to be successful. Here is our take on the qualities a strong dealer leader must possess to attract and retain your dream team.
Know the Why
The 'what' and 'how' of business are important, but they'll only get you so far. A great leader has the clarity and vision to articulate why they are in business and what drives their decisions. Share your purpose, your core beliefs and get to the heart of what drives you. This bit of transparency goes a long way in motivating your team to deliver results.
Lead by Example
It's easy to say, but hard to deliver on. Leading by example means being the first one in and the last to leave. It means being willing to do anything. By showing you're ready to dive in and do it yourself, it says you're not just a voice from the top, you're part of the team and are in it with them. That creates a high degree of trust and confidence within your dealership.
Have a Growth Mindset
Put energy into continuously learning. We aren't born knowing everything we need to know; we learn it over time, and that never changes. A leader, service drive manager, salesperson - everyone's talents can be developed through hard work, good strategies and constructive input. Support collaboration, risk taking and innovation, and your team will feel empowered and committed to success.
Make It About Them
Teams want to feel valued and be inspired to achieve. To that end, give credit where it's due - every time. Look for opportunities to say thank you and recognize dedication and work ethic.
As a leader, it's not about you or your accomplishments. You succeed only when your team succeeds. Hire and develop quality people who deliver a great product and you'll start every day winning, whether that's in customer service, the F&I office or on the service drive.
Seed Future Leaders
You can always train for skills, but leadership qualities and passion for service are traits you should seek out in applicants no matter what their field of expertise is.
You'll need them when it comes time to build new teams or develop your next generation of leaders. The key here is to hire the right people and bring out the best in them. Help them excel and they'll stay with you for the long haul and enable you to achieve great things.
Be Optimistic
Inevitably, there will be trouble and hard times. But as a strong leader, you thought about that a while ago and planned for it, right?
So now you're prepared to be decisive and tackle the problem head-on with a positive outlook. It's the job of a leader to inspire your team, give them the confidence they'll recover from the situation and go on to achieve even more.
Attracting and retaining great team members starts with you. Hiring great people is just one step in the process. By exhibiting these qualities, you can be a leader people trust and want to work with. Help them understand the 'why' to get them motivated, invest in their development and show them you value them. No matter what your leadership philosophy or equation is, these characteristics will help ensure you can create (and keep!) your dream team.
These may interest you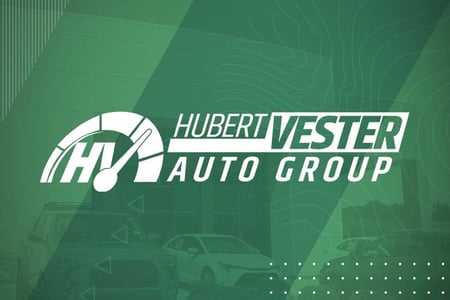 < 1 min read
Case Study