4 min read
F&I | blog post
What Consumers Really Think About Modern Retail
By Ryan Leschel | Mar 16, 2021
From New York to California and everywhere in between, consumer's interest in modern retail is increasing.
Many believe the pandemic was the catalyst that began this shift, but the desire for a smoother and more efficient process took place long before March 2020.
The interest in virtual purchasing is not restricted solely to the car buying process as more and more dealers are applying digital solutions to the F&I process, an often tedious and time-consuming undertaking.
While some dealers understand the benefits of a virtual process, and the freedom it gives their buyers, many are still figuring out if it is an option worth offering. A good rule of thumb is: if the customer enjoys it, and it saves time, it's worth having.
So, overall do customers enjoy a digital solution? What about a hybrid of traditional and digital?
JM&A Group recently partnered with the Automotive News Research and Data Center to explore consumer perceptions around the F&I process and how digital retail options are influencing dealership loyalty and purchase decisions. The participants of the study were a cross generational mix of 1,500 Gen Z, Gen Y, Gen X, and Baby Boomer across the country who were in market for a car and F&I products.
With the goal of figuring out what participants thought about the F&I process, we identified 3 key takeaways that really painted the picture.
Consumers are unfamiliar with F&I. Dealers can create positive experiences that also educate consumers about F&I options but getting it wrong risks the sale and future business.


Consumers want an efficient experience. Digital retailing products and services can help deliver efficiency, but dealers should not lose sight of the importance of human interaction.


Digital matters. Online solutions that present available F&I options can both educate consumers and influence their purchasing decisions before ever meeting with F&I.
Let's dive into what we found, and how you can apply the insights from this study.



Opportunity for education
Over 80% of consumers state they are unfamiliar with what the F&I department does, and the products they sell - a huge opportunity to engage and educate customers.
Did you know that 79% of consumers stated that understanding F&I products/packages and the overall cost before they meet with an F&I manager would influence their final decision to buy add-on products?
This lack of understanding on the customer's part gives dealers the opportunity to set expectations at an early stage while still being able to influence and control the narrative. If you have clear cut steps within the process defined, you take away a huge pain point for the customer while providing transparency.
Online solutions that present F&I options tackles two things at once. They educate the consumer while directly influencing their purchasing decision long before meeting with an F&I professional.
Creating an enjoyable experience
The negative stereotypes surrounding the car buying process can be alleviated. By offering an option to purchase the car traditionally and digitally, you are creating a more enjoyable experience.
Having a solidified process that is transparent is crucial.
One of the biggest points of friction for customers is when the transition from salesperson to the F&I manager takes place.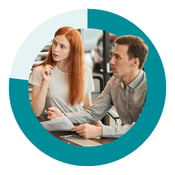 77%
of consumers who receive a poor transition from sales to F&I state it would hurt their perception of the entire experience.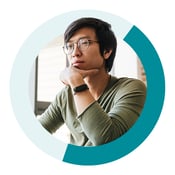 45%
of consumers agreed that a poor F&I experience would stop them from purchasing another vehicle from the same dealership.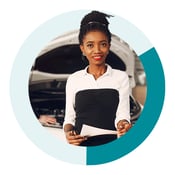 34%
agreed that a poor F&I experience would stop them from servicing their vehicle at the same dealership.
It's safe to say that a poor experience during the F&I process can really hurt a dealership. If you take precious time away from the customer and put them in a less than ideal position, it has a long term, negative effect.
That's another big reason why having the capability to offer a digital retail solution that saves time, energy, and frustration is so important in this competitive climate.
Mixing Human and Digital Interactions
Consumers want an efficient experience and digital retailing can give that to them. It is important for dealers to note that they should not lose sight of the importance of human interaction, digital or otherwise when looking to implement a process that includes a digital component.
Knowledge is not the only thing customers crave. They want a great experience that is as painless as possible. A virtual solution is a highly user-friendly process that just makes sense. When you pair that with real human interaction it becomes a force multiplier. The digital element adds speed, convenience, and a feeling of relief from the pressure a customer would encounter sitting in the F&I office for hours.
With 44% of customers stating that they would not feel comfortable buying an F&I product unless they had spoken to a member of the dealership, the math is easy.
Real human interaction + seamless digital processes = positive and productive customer experience.
A win for the dealer as well as the customer.
So, keep in mind that even though you may have a great virtual process you have to make sure that you keep the interaction human and conversational. Don't lose sight of how important the human touch is.
The buyer experience needs to be consistent and fully integrated, and it must span both online and in-person, to work in the right way.
Summary
As dealers move towards a virtual option, it's critical to have teams be brought up to speed and ready to adopt the process. This includes a mindset shift and buy in from the managers down.
Luckily there are things you can do to prepare for the process implementation long before outside help comes in.
The technological aspect of this process is something that dealership staff may need to get spun up on prior to engaging customers or digital retail providers. The tools you use (website, customer portal, internal features, video tools, etc.) need to be top notch and your staff needs to know how to navigate them and be a subject matter expert for the customer. Once that is in a good place, talking to experts in this field is critical to bring it to the finish line.
If you have questions about implementing a virtual F&I process in your dealership and how to make it work for you, reach out to us for an obligation-free conversation with our experts.


These may interest you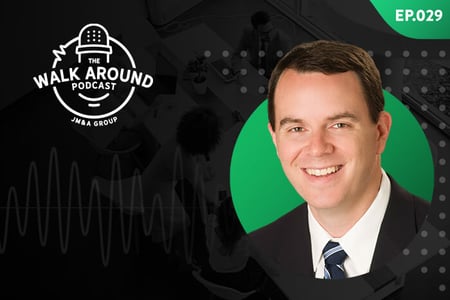 1 min read
Podcast