A Better Approach to Limited Warranty & Service Contract Claims
How easy is it for your auto dealership's customers to make a limited warranty claim? This question gets at the heart of the customer experience, because if your process is unnecessarily long or stressful, those buyers may take away a negative impression of your business overall.
Improving your process all comes down to having the right provider on your side.
If you work with a partner that can deliver an ideal experience to your customers, warranty claims processing can become a center of strength in your dealership rather than a weakness.


Claims processing and the customer experience
An F&I provider is only as good as their claims handling process. When a vehicle owner has to make a limited warranty or a service contract claim, they are typically experiencing a great deal of stress or anxiety. Having a reliable vehicle can be absolutely essential, and not knowing when or if a repair will be needed or covered, introduces an extra layer of concern.
Delivering a weak service experience at such a critical moment in the customer relationship may damage your dealership's efforts to secure a future vehicle purchase. That is why it is so important to create effective processes in the service drive.
There's no reason to settle for a bad experience, either, because an ideal claims administration partner will deliver results with a minimum of interference. This begins in the call center.
A top goal for your claims handling or warranty processing workflow should be to resolve these claims and repairs as quickly as possible.
The advantages of expertise in the claims processing center
No matter how prevalent online communications have become, the call center has remained at the heart of claims processing.
Finding an optimized call center experience is a way to cut down on frustration and speed the resolution of warranty claims.

The ideal call center personnel for fielding auto service contracts and limited warranty claims will be subject matter experts in auto repair. People with job history as technicians are able to provide relevant experience, using that knowledge to work through a claim in a hurry rather than giving rote or formulaic answers.
Rather than going for a low-cost outsourced call center option, you can get ideal results from a U.S. team that has insight into common repairs and opportunities for savings. Expertise with cases like those your customers are facing goes a long way, leading to resolutions that take mere minutes, with fewer calls necessary per claim.
Quantifying call center success
JM&A Group has had notable success applying the concept of having experts take on the claims processing role.
Getting customers off the phone with satisfactory resolutions to their problems is the crux of a positive experience, and it reflects well on your dealership.
The team answering those calls is 88% ASE certified, with 48% having Master certification. These knowledgeable experts get a 92.8% approval rate for claims, using their insights into vehicle repair to find the right solution for problems and get drivers back on the road as quickly as possible.
JM&A Group's U.S. based claim centers can answer 80% of calls within 20 seconds. Those calls last an average of six minutes each, and claims are resolved within an average of 1.8 customer calls.
Using technology and data to improve the service contract and limited warranty claims
While the phone call is the evergreen part of claims processing, digital technology has made its mark, at least at the top partner organizations. A tech-enabled claims handling process is able to deliver value in ways that more old-fashioned offerings may not.
For example, there are opportunities to add more virtualized features to the vehicle inspection process. Without the aid of technology, the vehicle inspection can be a cause of delays when making a claim.
Performing a virtual inspection using a mobile device can take less than half an hour, getting the vehicle out of the shop and allowing the claims process to go on.

The best part about modern inspection technology is that there is no large upfront cost for special hardware. By running web-based applications on smartphones or tablets and uploading all relevant data through the dealership's Wi-Fi connection, personnel can use the common tools available to them to keep the claims process moving.
The ideal claims processing workflows for your dealership
It takes just a few simple steps to get a customer from an initial call to claim completion:
The claims agent verifies the vehicle's information and checks coverage. The agent then calculates the cost of parts and labor to make the necessary repair.

In cases not requiring an inspection, the owner learns the amount payable, the facility is authorized to make the repair and the claim is complete.
When an inspection is necessary, an inspector goes to the shop or personnel use digital tools to virtually complete the inspection. Then, the claim is complete.
Making a service contract or limited warranty claim should be a quick and seamless process for your customers, with no unnecessary friction to disrupt their interactions

The dealership repair facility workflow for completing a claim can also be broken down into easy steps:
A dealership employee takes a picture of the vehicle's VIN with a smartphone or tablet.
Based on the VIN, the staff member can look up every protection option and vehicle service contract package purchased by the owner.
From that list of options, the employee selects the relevant service that is being redeemed.
A technician completes the job, the dealership staff member clicks "redeem," and the process is done.
The advantages of having the right partner for claims processing
Every detail of automobile service contract or limited warranty claims processing can be upgraded when you have support from the right partner.

To see what this looks like, you can view the results JM&A Group's dealer customers receive.
With call center personnel averaging fewer than two calls to resolve vehicle owners' issues and an approval rating of over 90%, the impact of expert-staffed claims processing is immediately evident.
In cases when a physical inspection of a vehicle isn't necessary to authorize a claim, personnel can use the Inspect Now online mobile technology to make a quick check of the car in question. This process takes an average of between 20-24 minutes, after which the claims process goes on and the repairs can proceed.
Making a claim doesn't have to be an ordeal for vehicle owners. If your dealership can offer a better experience through a partnership with a provider like JM&A Group, the contrast with less prepared or accommodating sellers will be plain to see.
A partnership with JM&A Group gets you unmatched support from real people who have a vested interest in your growth.
These may interest you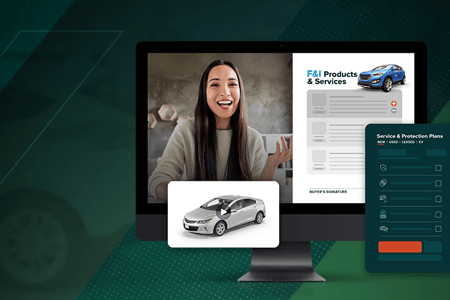 < 1 min read