3 min read
F&I | blog post
How Important Are Auto Dealership Websites?
By Amanda Pliskow | Aug 3, 2020
Your organization's website is a major point of contact between your business and your audience - and if it's not today, it can be.
Much of the traditional elements of purchasing a vehicle are conducted in-person, from offering customers a test drive to leading them through the F&I process. But it's always worth taking another look at how you can enable that process on your website.
Even before the COVID-19 pandemic, customers were counting more on auto retail websites. In the age of social distancing, online resources have become more important than ever. It is the way to reclaim attention that may otherwise go directly to your OEM's site, to a third-party marketplace or to competing dealerships. Guiding your consumers through their pathways to purchase, especially as those journeys become more heavily digital, is a key way to protect your bottom line.
Websites remain most influential channel
Your website is where your customers go to learn about their next car purchase. Take these insights from Deloitte, for example. When asked to rate which sources they trust to learn about cars they are considering, dealership websites scored the best, with 36% of respondents giving them top marks. This tied with advice from friends and family and ahead of all other categories, including safety websites at 34% and OEM websites at 32%. That alone is worth repetition - Your customers consider your website as trustworthy as their friends and family when considering their purchase.
Perhaps most relevant to the traditional car buying process, that 36% approval rate is significantly ahead of the 29% who trust salespeople on the showroom floor. This means your dealership's website is a chance to serve customers with information they trust. Waiting for those shoppers to visit in person could be a mistake. Easily accessing information as early as possible in their buyer's journey may make it more likely for those consumers to go to the dealership in the first place.
Deloitte recommended that dealers seize the opportunity to impress their prospects with the online experience, taking advantage of practices that have worked in other retail sectors like electronics. This means presenting a user-friendly experience and focusing on capturing customer data. If that information is available internally, salespeople can pick up a shopper's journey where that person left off online, minimizing the time they have to spend in the showroom and creating a smooth transactional experience.


Dealers must remain competitive online
As the 2019 Cox Automotive Car Buyer's Journey survey indicated, 61% of the modern car buying process takes place digitally, through online information gathering. After potentially perusing multiple sources, 32% of consumers finish off the online portion of their auto research at a dealership website. This is the part of the transaction where a good web page can have its biggest possible impact, driving the shopper directly into a showroom.
However, Cox Automotive pointed out that when people are searching for data on cars, they are also drawn to third-party marketplaces and OEM sites. This underscores how important it is for dealers to focus on search engine optimization and up-to-date online inventory to ensure they can compete with these other sources of information.
And there is clearly room for growth here. The Deloitte study found auto buyers rate more than half of OEM and dealer web presences as "meeting expectations" rather than offering impressive content or experiences. As with any customer interaction, we should always be striving to exceed expectations and deliver our best. If this is an area of opportunity for you, start by outlining ways to elevate your website.
The online experience has never been more important
Retail lessons from businesses' adjustments to the COVID-19 pandemic and related shutdowns have been complex and varied, and have included a focus on making sales with little or no physical contact. A separate Cox Automotive report noted that dealership websites have a role to play in communicating with customers digitally.
When a website allows easy communication between dealership representatives and customers, as well as serving as a virtual showroom to get the buying process started, the path to purchase changes into a more modern, efficient, customer-friendly approach.
For many years, the all-online car sale was not an option for shoppers, due to the need for processes such as F&I and paperwork to take place in person. This is also changing. The rise of Virtual F&I, accomplished through video chat meetings, has empowered many dealerships that have a sufficient technology integration and staff knowledge.
While this focus on online retail has seen its importance and urgency increase due to the COVID-19 crisis, it should not be mistaken for an emergency measure that will be abandoned when people feel safe congregating in public again. The Cox Automotive Buyer's Journey Study was conducted before the pandemic and still urged dealers to move as much of the customer's journey online as possible.
When customers can accomplish dealer interactions online, they reduce the time spent in the showroom. This, in turn, makes those customers feel less pressure, which boosts their experience. People who have positive car-buying experiences enabled by strong online resources may not just become buyers, but satisfied long-term customers who are happy to deal with your dealership for service and future purchases.
Websites are worth the effort
Dealerships striving to remain relevant among changing market forces can strengthen their position through digital transformation. Website improvements are some of the elements in that transformation and deserve focus. If it has been too long since your dealership overhauled its site, this should be a priority. You should emerge from this process with a secure, easy-to-use site that allows customers to browse comfortably from any device and collects data that will improve their experience in the future.
To ensure a successful digital transformation initiative, you can team up with experts in this field. Partnering with JM&A Group is a way to guide your dealership through every step of the process, from setting the strategy to training your employees in new ways of doing business and monitoring ongoing progress to ensure your business makes the most of its opportunity.
These may interest you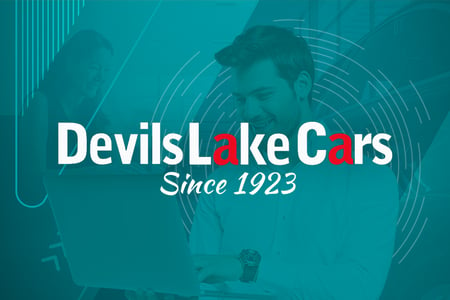 < 1 min read
Case Study