3 min read
sales | blog post
How to Capitalize on Consumers' Online Preferences
By Amanda Pliskow | Sep 9, 2020
Buying a car has largely been an in-person process. Customers want to see their vehicle and take it for a test drive before signing on the dotted line. At the same time, those same customers have also taken to spending a significant part of their path to purchase performing online research.
That was the norm, and then the COVID-19 pandemic struck, and an urgent question arose: How close can dealerships come to enabling a truly online car sales process? Could customers unable to engage in in-person shopping complete an auto purchase? There has never been a better time to consider your dealership's digital offerings, from the informational content on your website to online customer service and transactional elements such as Virtual F&I. Updates in these areas can bring you closer to customers' needs - and their preferences.
One thing has become clear: Even when safe in-person retail is an everyday occurrence in your region, shoppers' increasing preference for a web-based car-buying experience will remain, and success will come to retailers that can suit this need.
What do the numbers reveal about the preferred online customer journey?
The path to purchase for a car is different than for almost any other piece of merchandise, and this holds true even online. To gain real insights into consumer expectations and preferences, you need to dive into the data from customer surveys focused on car buyers.
Because car purchases are large-ticket items, consumers perform extensive research while finding a deal that suits their needs. With quick and easy access to online information, an increasing portion of that fact-finding is occurring digitally. The 2019 Cox Automotive Car Buyer Journey study found that while the average car buyer is spending slightly less time researching and shopping - 13 hours and 55 minutes, down from 14 hours and 29 minutes in 2018 - the percentage of total time spent on online browsing is holding steady at 61%.
Cox Automotive added that it's becoming common for shoppers to use many devices to shop online. While 77% of consumers still use a traditional computer for online shopping, down only slightly from 78% in 2018, the latest data shows 59% also use their phones. This is up from 48% in 2018, and should point the way to a new sales model. Dealerships should ensure they have informational resources that will work well with smartphone browsers. Indeed, more than half of shoppers now bounce between multiple devices while performing auto research.

Gravy Analytics, a corporate intelligence firm focused on location-based marketing, offered a summation of the way people are using online research today: Modern shoppers are performing searches for information on specific vehicles because they are serious about buying, not due to curiosity or a long-term or vague desire to make a purchase. Dealerships are incentivized to give their shoppers comprehensive and compelling content during the online part of the customer journey. This suits the modern preference to minimize in-person shopping time, a trend that was becoming more prevalent even before COVID-19.
Despite the tipping balance toward more online research, virtually all car purchases still involve an in-person visit to a dealership, so dealers should seek to embody the best version of that experience. Auto Remarketing reported on data that highlighted this two-sided approach to selling: While 71% of customers prefer to work with dealers close to home, meaning within 20 miles, 59% of shoppers do online research, and online ads are the biggest influence on 38% of buyers.
Rather than finding a way to somehow change or influence customers' desire for a largely online buying journey, it's better for dealerships to play into these preferences and make this part of the purchasing journey as easy and painless as possible. Retailers that take this approach will put themselves ahead of the competition in the eyes of their customers.
How dealerships create the experience customers want.
Facilitating online research is not difficult for auto retailers, but it may require a change in focus from present practices. For example, dealerships without user-friendly websites may find consumers are largely sticking with either OEM sites or third-party marketplaces. Sellers must find ways to enhance their sites and recapture these shoppers' attention before they decide, because customer engagement comes from dealing with consumers directly.
When a dealership combines a user-friendly web presence with a centralized customer database, it's easier to provide top-quality service when that individual comes to the dealership in person. A seamless experience, where personnel on the sales floor know what the consumer has been focusing on online, is preferable to having to start from zero, which may frustrate a customer who simply wants to finish the transaction quickly.
Given today's developing technology, dealerships can go beyond simple information on their websites. The introduction of Virtual F&I processes, for instance, has opened the door to the possibility of wholly online customer journeys by taking this traditionally in-person step into the digital realm. Dealerships that have the right tools and staff training to complete VFI transactions can offer a unique value proposition to consumers trying to take care of as many parts of the purchase online as possible.
With competition looking fierce in the years ahead as OEMs and third-party marketplaces step up their appeals to customers, dealerships must bend their traditionally brick-and-mortar business practices to favor more online engagement. Customer outreach that continues as shoppers return on multiple devices over the course of months - and also extends to their in-person visits - can capture the attention of digital-native young shoppers.
While consumers seem to be gradually moving away from the in-person car-buying experience in ways small and large, dealerships should not assume they are losing these consumers' attention. Engaging in a successful digital transformation can help retailers stay current, even as conditions change.
To secure this transformation for your dealership, you can partner with JM&A Group - from a strategic roadmap to the employee training and ongoing monitoring that will help you follow it, JM&A can provide the tools for your organization's next steps.


These may interest you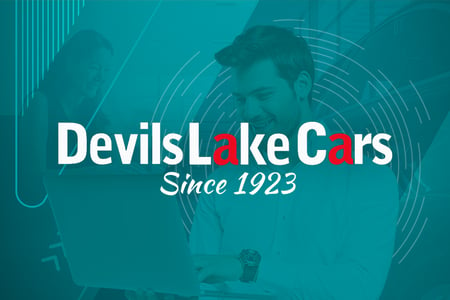 < 1 min read
Case Study