The Challenge
Responding to uneven patterns of demand
Sometimes, a dealership isn't busy enough to demand the services of two full-time F&I managers, but only having one on staff comes with risks. When using a traditional, in-person F&I model, dealerships would face problems whether they had two F&I managers on the team or just one:
With two F&I managers: Many of the storefronts in the Hall group did not need the services of two F&I managers during periods of normal demand. In quiet times, the second F&I manager would not have the opportunity to deliver as many deals.
With one F&I manager: While it's not as efficient to have two managers work at a location that usually only needs one, there are issues with this approach, too. For instance, a dealership's sole F&I manager calling in sick or taking time off would cause deals to slow down or lead to a coverage scramble. Furthermore, during very busy periods, deals might end up slowing down or be handed off to personnel who aren't F&I experts, harming the customer experience.
The only way to ensure a top-quality customer experience during peak times and absences — while not wasting funds during quiet times — was to re-optimize the legacy model of F&I. A central team of virtual F&I personnel stationed at company headquarters could deliver the flexible financing experience the situation demanded.
As with any major change in dealership operations, implementing this approach would not be automatic; it would take effort and focus. Fortunately, the MileOne Group and Hall Automotive were longtime JM&A Group partners. They knew who to call and that they could rely on this partnership to help new VFI processes stick.


The Solution
Embracing a centralized Virtual F&I model
By removing the in-store component from the F&I process, VFI opens up new possibilities. Running F&I transactions remotely through video-chat sessions enables dealerships to close out the vehicle sales process quickly and efficiently, with a qualified F&I manager always a call away.
When it came time to try this approach at Hall Automotive, JM&A Group started small. One Honda dealership in Virginia Beach served as the pilot location. The project then quickly expanded to the rest of the storefronts in Virginia Beach before encompassing the whole Hall Automotive network. The VFI office was set up at Hall corporate headquarters, which is also in Virginia Beach.
JM&A Group consultants left nothing to chance, taking a close, hands-on approach to the VFI rollout. For the first 45 days of the 90-day engagement, JM&A Group personnel demonstrated VFI best practices by taking the lead in dealing with real customers. From day 45 on, the dealership's own F&I managers took over. By the end of the 90-day period, a Hall Automotive employee had enough experience to train further managers in VFI. JM&A Group personnel were on site for the full 90 days to help alleviate any concerns with this new process and see the implementation all the way through.
The engagement between JM&A Group and Hall Automotive had other facets beyond training. For example, JM&A Group consultants made sure the technology at the dealerships and the central office was up to par; a solid internet video connection is essential for smooth VFI transactions. Following the 90-day rollout, the consultants have re-engaged weekly for refresher training to make sure the VFI program stays effective.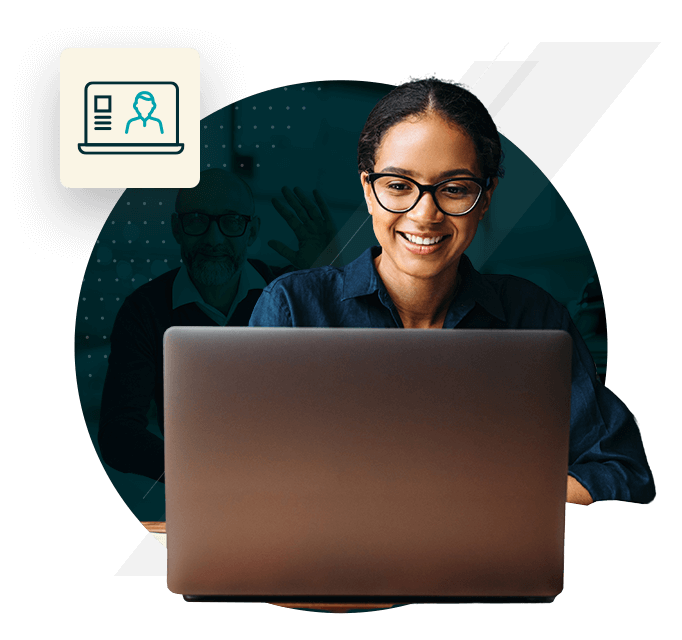 Adopting a new approach to F&I tends to make dealership staff nervous. Salespeople may be afraid to entrust their deals to an untested workflow, while F&I managers might worry about their own ability to adjust to virtual selling. With that said, doubts quickly disappeared at Hall Automotive for one reason: The new centralized VFI method quickly started showing results.
The Results
Efficiency and value
Today, Hall Automotive has three full-time VFI personnel in its center at corporate headquarters. These F&I managers serve all 17 dealerships in the group as needed, delivering real value. In numerical terms, the improvement has taken several forms:
F&I PVR for the group has risen 12% year over year between 2020 and 2021.
Overall F&I gross rose 23% over the same period.
The total number of deals completed by the dealership is up 12%.
Those higher overall figures come from a combination of massive increases in virtual sales, along with more modest but still solid rises in conventional F&I transactions. The rising tide of VFI has raised all ships — rather than simply moving some transactions to a digital channel, the introduction of centralized VFI has bolstered results across the board.
Because of the VFI process every customer at Hall Automotive has gotten a complete F&I experience from a highly qualified F&I manager which in return has resulted in an increase in F&I performance.
Centralized VFI, when implemented well and supported at all levels, delivers value across the board. The F&I managers working in the center are able to maximize their time, not being restricted by their physical location and handling more deals per day. Customers get a great experience from a dedicated F&I manager, even when it's busy. Dealership managers and salespeople get a smooth sales pipeline.
In cases such as the Hall Automotive deployment, VFI tends to convert F&I managers quickly. While VFI is sometimes presented as a tech initiative, it's really more of an evolved form of F&I, delivering new capabilities to managers and allowing dealerships to use their resources in more efficient ways than ever before.