The Challenge
Seeking a more reliable F&I partner
The pandemic forced DELLA to close its showrooms temporarily and offer its products 100% online. Like many businesses, the dealership group was under tremendous strain and needed more support from its F&I partner.
That level of assistance never came.
DELLA knew it was time to make a change. A good F&I provider is always supportive and available to help the F&I department thrive — no matter what's going on outside the dealership. Already facing significant disruption, DELLA leadership insisted that their next F&I provider also offer a quick, painless transition process.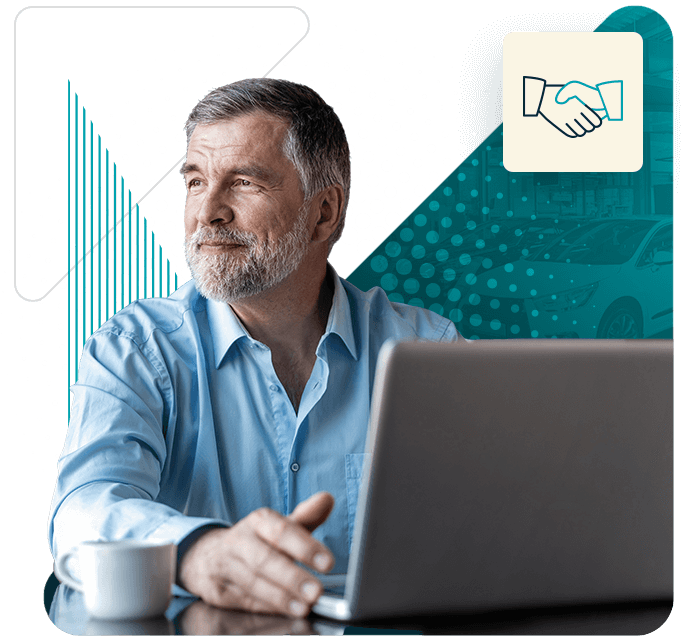 The Solution
A transparent, consistent approach to F&I
Accountability, performance, motivation benefits — these were some of the hallmarks of DELLA's engagement with JM&A Group. Here's a closer look at how JM&A Group's actions convinced DELLA leaders the new engagement would succeed:
A quick start
Within the first 90 days of the partnership, JM&A Group experts visited each of DELLA's 10 dealerships to go over new products and processes.
Hands-on instruction
During the in-person visits, JM&A Group representatives drew upon 11 years of auto retail experience as they worked side by side with dealership personnel. Sales staff weren't left to figure out unfamiliar processes alone — they were motivated to reach new heights of success with F&I product-selling best practices.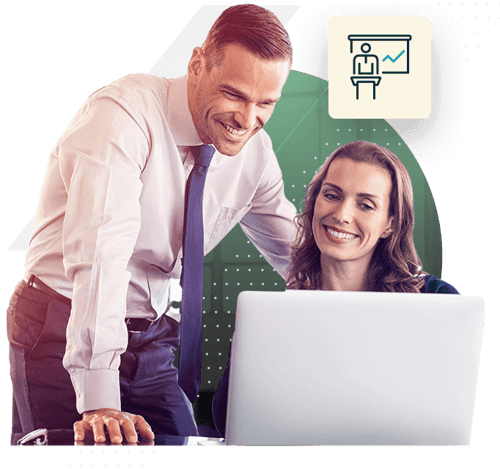 New and improved F&I products
JM&A Group F&I products have no hidden fees. These offerings — and a greater focus on transparency — helped DELLA salespeople achieve impressive margins. Other providers' F&I products eroded profitability over time with unexpected fees.
Internal talent development
Searching for and onboarding a new sales manager is an expensive and time-consuming process. So, JM&A Group introduced a manager-in-training program for high-performing sellers. The 8-12-week track creates an internal "bench" of phenomenal candidates for DELLA to pull from and swiftly fill the next sales management vacancy.
Long-term strategizing
The DELLA-JM&A Group partnership may have begun during the pandemic, but it was designed to evolve and thrive long after dealership doors reopened to the public. JM&A Group consultants worked closely with the DELLA team to understand their present and anticipated needs.
The Results
New leadership candidates and a thriving F&I team
With the above changes in motion, it didn't take DELLA long to see the following results:
New payment structure =
savings and clarity
JM&A Group doesn't charge hidden ceding and claims handling fees. DELLA dealerships now retain more value on each deal — no more surprise fees that cause profits to come in below projections.
Hands-on support and communication remain constant
When the going gets tough, JM&A Group doesn't go dark. Throughout the pandemic, JM&A Group personnel stayed in touch with DELLA staff. When showrooms reopened, no one was unprepared for what came next.
Training and development program spotlights top performers
JM&A Group experts trained 10 of DELLA's best sellers and put them on the management track. DELLA avoided future hiring and onboarding costs, and increased their teams' performance and capabilities in the process.
DELLA leadership's on board
Getting out of a 30-year relationship isn't easy. But in just 90 days, DELLA leadership overcame all apprehension about the change.
By the Numbers
VSC and PVR on the rise
Also great for DELLA leadership confidence? Better sales numbers. That's right, DELLA didn't just survive the pandemic — it's thriving. See for yourself:
An 11% rise in vehicle sales contract revenue since the beginning of the partnership
A 33% increase overall in F&I sales with a 23% rise in per-vehicle retail
Year-over-year increase of $205 in PVR
A transparent and fair fee structure, new and consistent processes for salespeople to follow — these factors and many more helped DELLA Auto Group's teams realize their potential and reap financial rewards.
If the pandemic taught us anything, it's that change isn't easy. But as the DELLA-JM&A Group partnership proves, it can lead to necessary — and profitable — growth. If you feel like you're ready to make a change, reach out to JM&A Group today.