1 min read
F&I | report
The Dealership Performance Report 2021
Modern retail's influence on the dealership was cemented for good in 2020 in the face of rapid change and widespread industry disruption.
We're giving you an inside look at the trends and insights shaping dealerships and F&I today. Leverage our 40+ years of experience and knowledge to grow your business and see what forces are contributing to the evolution of F&I and our industry as a whole. We cover:
A recap of 2020 and how preparation made all the difference for top-performing dealers, plus a look at what dealers are doing to increase margins today
An overview of F&I performance and PVR
Consumer expectations and the rise of Virtual F&I
Insights on modern retail from automotive experts
Trend spotlights: GAP pricing, used vehicle programs, financing and more
Download the report for anytime access.
Recapping 2020
Because 2020 was a year like we've never seen before, the trends that evolved were hugely significant to our industry and made all the difference between keeping your doors open or closing your business. Preparation and effective modern retail solutions were the driving force behind many dealers' success models.
F&I Performance and PVR
As customers changed how they did business, savvy dealers took the opportunity and turned it into record PVR growth and a thriving dealership. Proof once again that staying ahead of industry trends is a marker for success. Learn how, even with vehicle sales down, you can break F&I records and boost PVR.
Modern Retail and Consumer Expectations
Optimizing your online presence, enhancing efficiencies, giving customers more autonomy and doing business on their terms are more than just short-term blips on the industry map. They are trends that are shaping the future of automotive and F&I. Getting it right is critical to your growth.
Keeping an Eye on Industry Trends
Working with partners who can assess the industry as a whole and see opportunities for future growth enables you to be proactive and make small adjustments to your strategy over time. This equates to a consistently positive customer experience and better business practices that keep you ahead of the competition.


See How the Dealership is Evolving
Read the report now!
These may interest you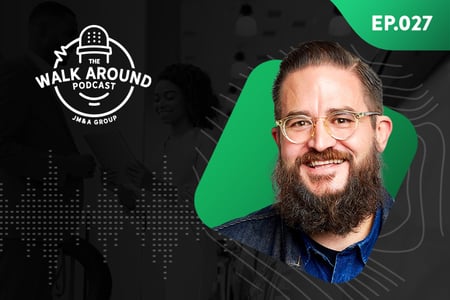 1 min read
Podcast