How to Become a Service Advisor
Many people think that a job in automotive requires years of dealership experience, or that you need to start in sales to be successful. But a service advisor is a highly sought-after role with a specific set of skills that may not require as much automotive knowledge as you expect.
Put simply, a service advisor is the point of contact between the customer and the dealership in the service department. Service advisors greet customers, explain the services being performed and suggest repair and maintenance options. This role is a great balance between customer service and sales, so if you like talking to people, this may be a great career path for you.
In this article, we'll review the role of a service advisor – their daily responsibilities, salary expectations and skills, as well as ways you can gain the knowledge and training to become a service advisor.
What Does a Service Advisor Do?
As the main point of contact for a dealership's service customers, a service advisor's daily responsibilities include:
Addressing customer questions or concerns about car repairs
Suggesting relevant repair and maintenance options
Estimating costs and presenting alternative solutions
Communicating with service technicians
What is an Average Service Advisor's Salary?
According to Indeed data, the average annual base salary for an automotive service advisor is around $60,000. However, sales commissions can earn you an additional $15,000 or more, and senior-level service managers can earn over $100,000 a year in base salary. The range can vary based on market, years of experience and skill level. The upside of a commission-based career is that your top earnings are largely determined by your success in the role.


What Are The Most Important Skills for a Service Advisor to Have?
An automotive service advisor needs to possess a variety of important skills — but they may not be the ones you expect. Many great service advisors have crucial soft skills like empathy and the ability to communicate effectively with people. Here's how those skills can get successfully put into practice:
Sales skills: Service advisors are responsible for making sales, by explaining to customers why specific repairs, parts and other service department offerings are necessary or advisable. Selling and upselling in fixed ops both depend on the ability to demonstrate the value of a service, and to communicate that in a way that makes sense to the buyer.
Customer service: Customers are the core of any dealership, and that holds true in the service drive. While technicians are responsible for the act of maintaining and repairing vehicles, service advisors are in charge of the people and driving customer satisfaction and trust. This means displaying empathy, patience and understanding as customers navigate through the repair process.
Communication skills: Being a great communicator is at the core of succeeding as a service advisor. Most of your day will be spent conveying information between the service technician, the customer, the service manager and dealership leaders — in a way that each group will understand clearly.
Subject matter knowledge: It's a common misconception that automotive service technician and service advisor roles are relatively similar. Though they work in the same department, they have different objectives and skills. However, some knowledge of auto maintenance and repair will help you accurately recommend products and services and make sales.
It's worth repeating – experience and knowledge as a technician are not required to be a successful service advisor, so don't let that gap stop you from applying for a service advisor position. If you have excellent interpersonal skills and the ability to remain calm under pressure, this may be a career path for you.
How to Become a Service Advisor
The pathway to becoming a service advisor can take a few different forms, depending on your experience. Earning a high school diploma or GED is a good start, as is pursuing an automotive service certification. Indeed explained that service advisor roles don't necessarily require a college degree, though having one can help applicants find work.
One of the most straightforward ways to work toward a service advisor role is to build your automotive experience in other areas of the dealership. Sales expertise can give you an upper hand when moving into service, as can taking the initiative and asking for on-the-job training opportunities in fixed operations departments. Gaining those insights are a big leg up when a service advisor role becomes available.
Often, the best service advisors are those who may not have had great luck in car sales. Salespeople who have a calm demeanor and handle customers well but struggle to close the deal may excel in the service drive. They are great customer advocates who are less concerned with pushing gross profit in favor of building dealership loyalty. Alternatively, if you've already spent time as a service technician but would rather spend more face time with customers, an advisor role may suit you perfectly.
Not every service advisor comes from within the dealership world. If you're currently working in a customer service or hospitality role, you likely have many of the skills an advisor needs. You simply have to build your automotive knowledge by pursuing some training and certifications.


Service Advisor Training Path Options
Professional development and training programs focused on service advisor skills can help you excel whether you're already in the dealership ecosystem or are coming into the service drive from another industry. Industry training, carried out by experts, can empower dealership employees of all levels and specialties.
A specially designed service drive training path can start with the basic skills that every advisor should possess, from empathetic communication to vehicle knowledge. As courses become more sophisticated, current and aspiring advisors learn how to become more customer-focused in their daily work and make upsells that will simultaneously please customers, build the dealership's bottom line and earn commissions for the advisors themselves.
Whether carried out in person or online, great training programs are defined by the knowledge, empathy and skill of the instructors. Relying on these experts to impart important knowledge helps keep learners engaged and on the path to success.
JM&A Group offers a flagship course on how to be CSI and customer-focused. This class, 'Service to Today's Showroom,' demonstrates ways to better understand your customers and earn more per day within your role.
High-quality service advisor training can have a major effect on performance. As a fully trained advisor, you can boost your own career and become a top contributor to your department.


Ready to Start Your Journey to Service Advisor?
Becoming a service advisor can be an exciting experience, particularly when the process is educational, hands-on and tailored to your goals. Now that you know what is expected of the role, its earning potential and the skills necessary to be successful, you can start down your path to a new career. By pursuing education, training and certifications, as well as on-the-job training if you're already in a dealership, you can make yourself a top candidate for a service advisor role.
These may interest you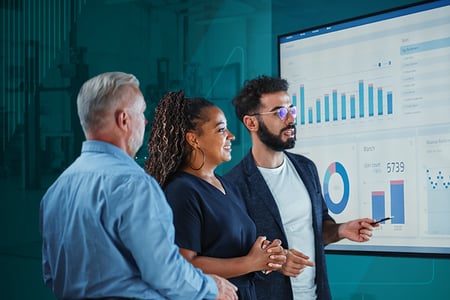 1 min read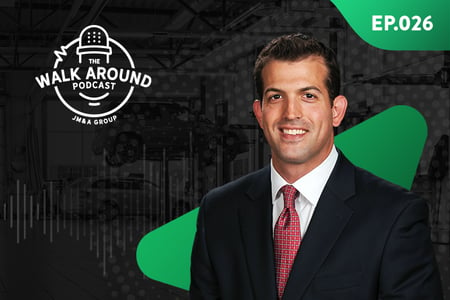 1 min read
Podcast