3 min read
service | blog post
Setting Goals for Team Growth in the Service Drive
By Amanda Pliskow | Dec 11, 2020
Setting measurable, achievable goals is one of the key parts of leading a positive transformation in any business. What's even more important is creating a clear set of targets and metrics along the way to make sure you're moving in the right direction. This is especially true for your dealership fixed operations team, which has a number of ways of collecting data and comparing it with customer satisfaction scores, industry benchmarks and financial information. By using key identifiers like these, you can consistently and measurably boost performance.
The objectives you set in your service drive should be customized to suit your established processes of providing repairs, maintenance and related service to your dealership's customers. After all, the clearest indication of growth and progress of your fixed ops team is measuring it against your own benchmarks.
What is the impact of targeted growth in your service department?
Before committing to a strategy to advance your fixed operations, a good first step is to envision your ultimate goal - its impact on boosting profitability for your overall business.
A 2019 study from Cox Automotive reported that service department visits and other fixed ops offerings make up 49% of gross profit for dealerships, a number that has steadily increased over the last several years. On top of this impressive percentage of income, service is also responsible for cementing customer loyalty: The same study revealed 74% of buyers who service their vehicles at the dealership where they purchased their car will probably come back to that same business for another car purchase.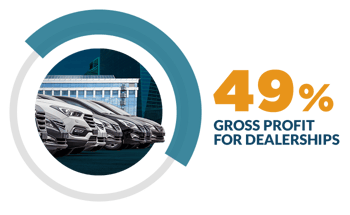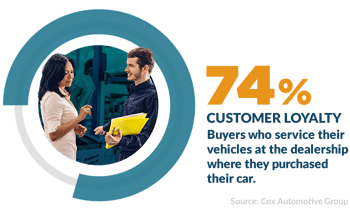 If you can enhance the performance of your fixed operations teams from efficiency and customer service perspectives, it's easy to see how you'll benefit. Your staff will be able to accomplish more work in any given day and provide the type of experience that will keep consumers engaged with your dealership.
Capturing this business is a higher-stakes contest than ever before, because as Automotive News reported, there is more competition for parts and service dollars than at any point in the past. Online retailers including Amazon have made moves into the automotive field, with $12 billion in car parts being sold online annually as of 2019. An efficient, effective and customer-centric fixed operations experience, as well as optimization and expansion of your website offerings, is your best chance to fight back against digital competition.
To realize the types of gains that matter, and to verify the progress your team is making, you need to measure performance at every step of the transformation. This means becoming serious about collecting data and running the numbers.

How do you use data to set service department improvement goals?
Analysis in fixed operations means comparing performance to several targets, both internal and external. Industry benchmarks are some of the most important measures to consider, and not just for the service department as a whole. Examining the profits created by different types of fixed operations labor and comparing them against expectations can reveal opportunities to maximize your income.
Some of the types of labor worth measuring are:
Pre-delivery service
Repair labor
Maintenance labor
Competitive labor
Express labor
If any of these categories are producing income at levels significantly lower than industry targets, it's then possible to drill down and find the root causes for the discrepancy. Your dealership may be offering the wrong mix of labor types, with too much focus on low-margin jobs. Excessive discounts or chargebacks may also be harming profitability, or technicians may be assigned to jobs that don't suit their skill sets.
To make these types of determinations, a fixed operations manager must consistently observe what's going on in the service department, building a rich data set. Over time, you can use that data to set new targets at the individual technician level, giving each person the opportunity to increase their own contributions and reach customized productivity goals.
In addition to measuring your department's productivity from the perspectives of labor type and individual productivity, you can run a facility utilization analysis. This means determining how efficient your service department is per vehicle stall. If there is a gap between the expected and actual productivity numbers, it's an indication that you can make changes to the way you're utilizing your workforce.
One of the most important calculations you can use for service department goal-setting is determining the amount of labor hours that should be spent on each type of job to achieve acceptable profits. These types of sales objectives are more common in variable operations, and car salespeople are frequently given targets to reach. Expanding this practice to fixed operations is a way to methodically improve employee performance.
What should a modern service department look like?
When you're implementing individual improvement strategies based on metrics, you can guide your fixed operations revenue at a granular level, making sure your dealership is on the right path. And by basing your goals in hard data, service department supervisors can lay out very specific objectives for personnel and measure the outcomes.
A plan designed to get appointment numbers up is a good first step. If technicians respond well to these efforts, leaders can move on to increasing the effectiveness of repair order completion, turnaround time and revenue generated by each staff member. This is what it means to become serious about fixed operations transformation, shoring up that 49% (or more!) of your dealership's income and giving you more breathing room in your budget.
This type of change will have to involve buy-in from your key stakeholders, but you don't have to do it alone. A customized consulting engagement with fixed operations experts is an effective way to set your dealership on the right path. This close collaboration can result in a slate of metrics at the organizational, departmental and individual levels that make sense for your business in particular.
Once you're equipped with those goals and the data to track your progress in achieving them, you're well on your way to marked improvement in your fixed operations results.
These may interest you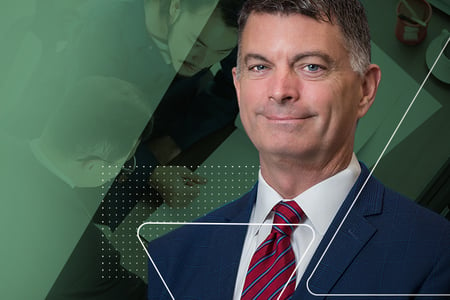 < 1 min read
Video